It's a legal requirement under section 11 of the The Electronic Commerce (EC Directive) Regulations 2002 to promptly acknowledge all orders placed on a website. FluxaShop complies with the law by sending an order acknowledgement email to the buyer once your payment provider confirms the payment was successfully taken, or, in the case of a reservation, once the buyer has submitted their contact details. The same email is also sent to the order notification email address(es) you have specified.
It is important to treat the notification as an acknowledgement, rather than the acceptance of the order. This allows scope to correct any pricing errors and allows you to refuse the order should a product no longer be available.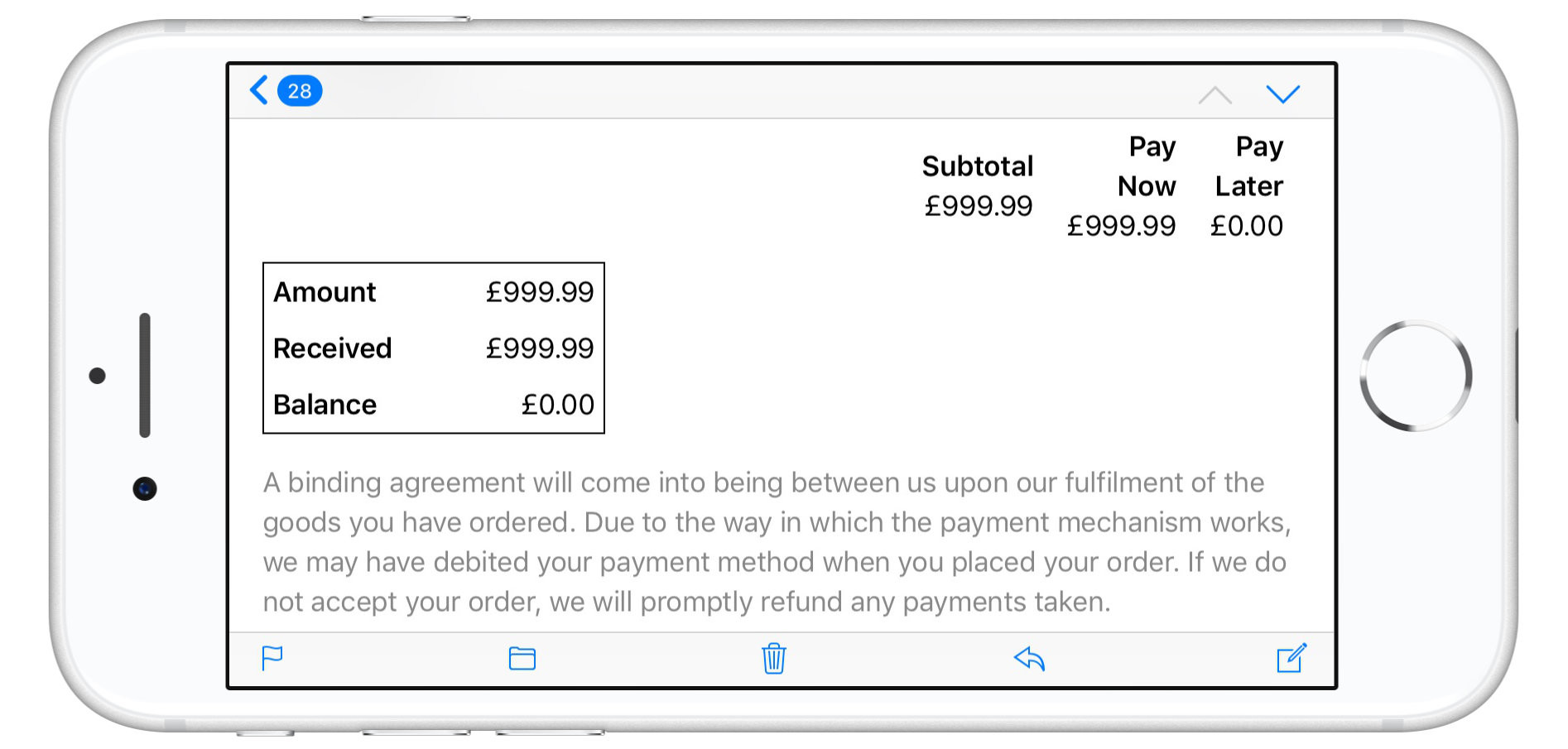 By default, the following message is included at the bottom of every order notification which reiterates the acknowledging nature of the email:
A binding agreement will come into being between us upon our fulfilment of the goods you have ordered. Due to the way in which the payment mechanism works, we may have debited your payment method when you placed your order. If we do not accept your order, we will promptly refund any payments taken.
If you'd like to know more please contact us.